Miami Kiss
Establishment, health, dentist, beauty salon, spa and hair care at 3C/191 Varsity Parade,, Varsity Lakes, Gold Coast, QLD 4227, Australia. Here you will find detailed information about Miami Kiss: address, phone, fax, opening hours, customer reviews, photos, directions and more.
Opening hours
| | |
| --- | --- |
| Tuesday | 09:00am — 06:00pm |
| Wednesday | 09:00am — 07:30pm |
| Thursday | 09:00am — 06:00pm |
| Friday | 09:00am — 06:00pm |
| Saturday | 09:00am — 01:00pm |
Rating
5 /5
Based on 1 reviews
Photos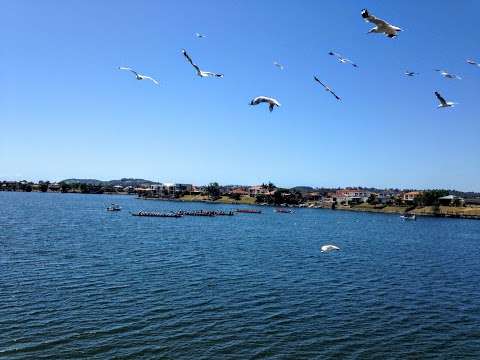 Reviews of Miami Kiss
Joanne Marschke Added September 05, 2019

★ ★ ★ ★ ☆

Thank you Sandra for your great service yesterday doing my Derma pen treatment, can't wait to see the results

Debbie Rasmussen Added June 06, 2019

★ ★ ★ ★ ★

My second visit yesterday and I am really starting to notice the difference Sandra and Belle are making to

to my skin, especially the shape of my neck. see you soon.

Alison Grant Added April 15, 2019

★ ☆ ☆ ☆ ☆

Had the HIFU treatment & made absolutely NO difference to my skin. Usually around $1500, Miami Kiss charged around $200 through a Groupon voucher. Being so cheap I queried if the machine was a proper HIFU machine I was assured it was.. (I did research & was told by various other HIFI technicians that the machine needed certain grades to be a proper machine. Sandra at Miami Kiss knew nothing abt these grades but convinced me it was the best machine in the market). Was told ALL prices in their salon were SO cheap because they wanted to make beauty affordable to all, so were happy to drop prices 80% almost permanently.
"If it sounds to good to be true, it usually isn't" is the perfect quote for this salon & procedure. I also had microneedling, which did nothing for my skin either

Denise Added March 21, 2019

★ ★ ★ ★ ☆

Have enjoyed several visits to Miami Kiss, Varsity Lakes and enjoyed various Therapies. Sandra is very professional and friendly in dealing with clients.i find that therapies are of
a reasonable cost and within the reach of most. As a retiree, without these reasonable costs, would not be able to enjoy these services.

Stacy Burr Added November 01, 2018

★ ★ ☆ ☆ ☆

Not great - walked in a staff were visibly upset with each other - did not greet me and did not make me feel welcome. Bought a facial off groupon and it was hardly a facial - just put an LED light on my face for half an hour. Staff were walking in and out of the room during my appointment. Very unprofessional. Would not recommend.

Tracy Mcarthur Added August 31, 2018

★ ★ ★ ★ ★

Had my very first treatment at Miami Kiss yesterday .
What a fantastic experience ...
Being a fully qualified Dermal Therapist / Nurse Educator I really wanted to take some time out for myself .
I had the beautiful Bell perform my skin Needling and she was fantastic .. Really professional and really knew her stuff .. 
The owner of the salon is there overseeing we are all happy,satisfied customers. I felt so looked after and the girls were just so passionate about what they do.  
Best place ever.  Look forward to many many more treatments with you wonderful women. 

Tracey Added August 24, 2018

★ ★ ★ ★ ★

henna eyebrows done yesterday, friendly staff, great service. Love my brows .

Maree Sweeney Added August 03, 2018

★ ★ ★ ★ ☆

I'm very happy with my HIFU treatment yesterday thank you to Sandra and her staff

Kat Dakhlia Added January 20, 2018

★ ★ ★ ★ ★

So happy to see Sandra, Belle & the girls! Always feel like I'm just going to catch up with friends - so relaxing, friendly and funny yet so professional they make you feel at ease no matter how embarrassing the problem! Would highly recommend Miami Kiss for any beauty needs, especially at such affordable prices! Thank you Sandra for always making me feel like my needs are your priority! I would never go anywhere else ????!
Questions & Answers
1. What is the phone number for Miami Kiss
The phone number for Miami Kiss is +61 7 5562 5477.
2. Where is Miami Kiss located?
Miami Kiss is located at 3C/191 Varsity Parade,, Varsity Lakes Gold Coast, QLD 4227.
3. Is there a primary contact for Miami Kiss
You can contact Miami Kiss by phone using number +61 7 5562 5477.
4. What is the web address (URL) for Miami Kiss
The website for Miami Kiss is miamikiss.com.
Share this page
Additional actions
Today's weather in Gold Coast QLD
13:00
22 ℃ 1022 hPa 81 % 6 m/s 16:00
21 ℃ 1021 hPa 77 % 6 m/s 19:00
20 ℃ 1024 hPa 74 % 6 m/s 22:00
19 ℃ 1025 hPa 79 % 6 m/s
Tomorrow's weather in Gold Coast QLD
01:00
19 ℃ 1024 hPa 75 % 6 m/s 04:00
19 ℃ 1023 hPa 71 % 7 m/s 07:00
19 ℃ 1025 hPa 72 % 7 m/s 10:00
20 ℃ 1026 hPa 64 % 7 m/s 13:00
20 ℃ 1024 hPa 69 % 7 m/s 16:00
19 ℃ 1025 hPa 71 % 6 m/s 19:00
20 ℃ 1025 hPa 64 % 7 m/s 22:00
19 ℃ 1026 hPa 74 % 6 m/s